My co-host Huang Guanqiu and I started our independent podcast
Butai Zhongyao
(不太重要, means 'less important' in English) from September 2018. We talk about things that seemly unimportant but we care about in our daily life, including design, architecture, art, exhibitions, etc. We produced four episodes in 2018, and then we stopped for a whole year for various reasons. Nevertheless, we got a total of 11,366 downloads! You can follow us on
Instagram
, and we will come back soon.
I created illustrations for each episode with the Procreate App on my iPad Pro. In the center of these covers is the logotype of the podcast.
In the summer of 2018, I created a font for my cat when taking a Latin type design course co-organized by
3TYPE
and
Glyphs
in Shanghai. 
The font is called 'Kitten', inspired by cats' bodies, especially curved tails. Combining some characteristics of handwriting, Kitten looks lively but also stable, and can be used for both title and body text. My instructor, Georg Seifert, a type designer and software developer from Glyphs, loves this font. 'It's fun!' he said.
Featured by '
TYPODARIUM 2022
', a yearbook of typefaces in calendar form, published by Verlag Hermann Schmidt in Germany.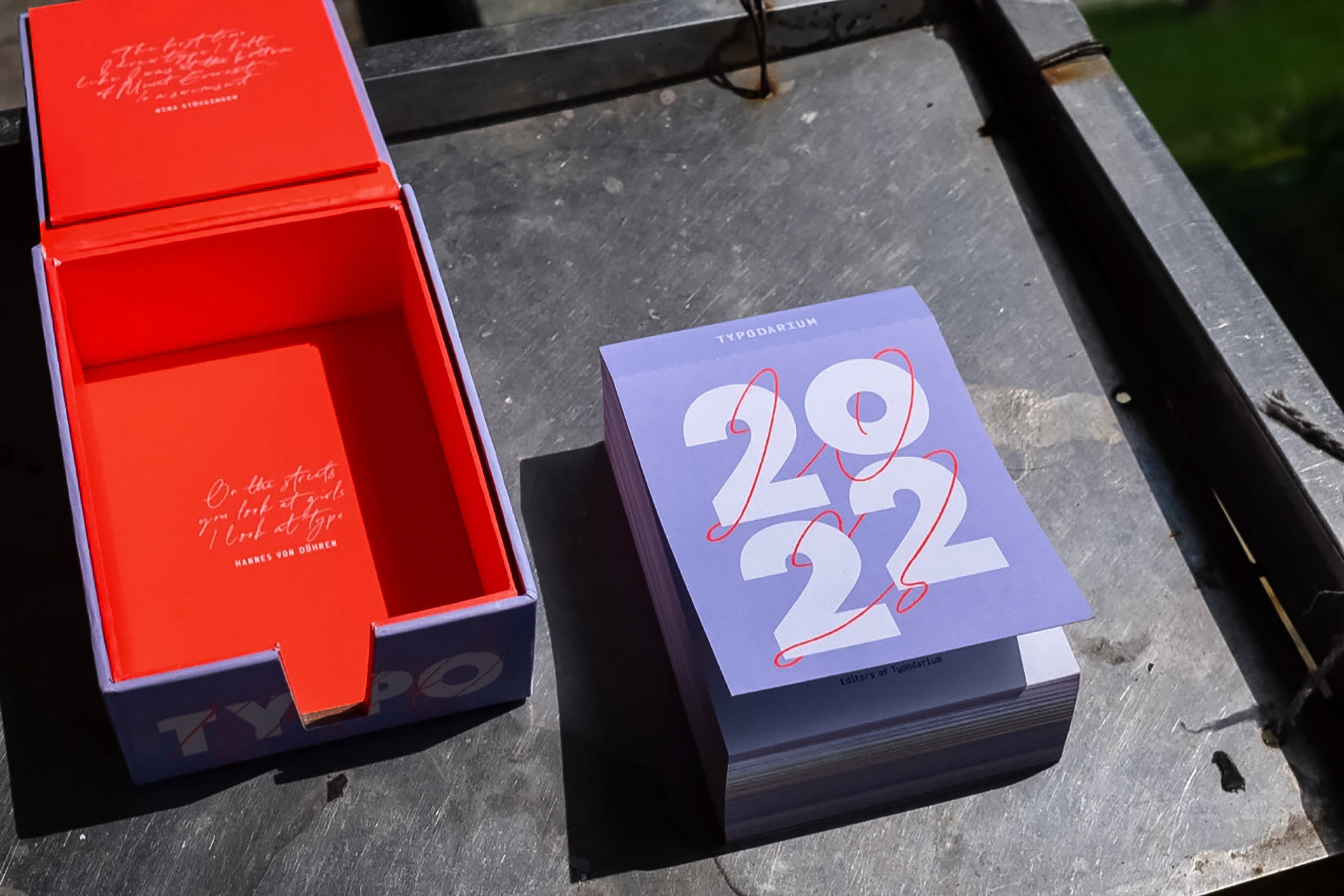 Museelogue Podcast 4th Anniversary Cards
Museelogue
 is a podcast talking about the museum, which is hosted by my friends Wanying, Huang and Ai. In August 2019, I designed a set of cards for its 4th anniversary, which was sold at the anniversary party. There are three different cards, based on the three hosts. The 'calendar' at the bottom of the cards is the date of the party.

By the way, Museelogue was featured by Apple Podcast in the list of China's Best Shows of 2019. Congratulations!
HPUP
(Harry Potter and the Untitled Podcast) is another podcast produced by my friend Wanying, which is the best podcast about Harry Potter in China. I designed the logo for it in September 2019. To match the breezy style of this podcast, I designed the logo that is a little funny and cute. Furthermore, It is worth mentioning that HPUP was also one of the China's Best Shows of 2019!
Monte-what
is a child-centred, adult-oriented podcast about the Montessori philosophy of education. I used the circle, moon and triangle of the Montessori educational philosophy as the main design elements. In this case, the moon represents the child, which is held up because 'seeing the human' is of utmost importance in education. The logotype design, on the other hand, absorbs the 'problems' that could occur in children's writing, such as when writing complex characters they tend to write too wide or too long, and the centre of gravity could be uneven.
Besides the app and the website, I devised a range of marketing materials when I was at
RiceDonate
. Here are some posters of them.
Posters Made During My University Years
When I was at Beijing Language and Culture University (BLCU), I served as the Publicity and Design Officer of BLCU Students' Union and the designer of BLCU Drama Society, responsible for graphic design and stage design.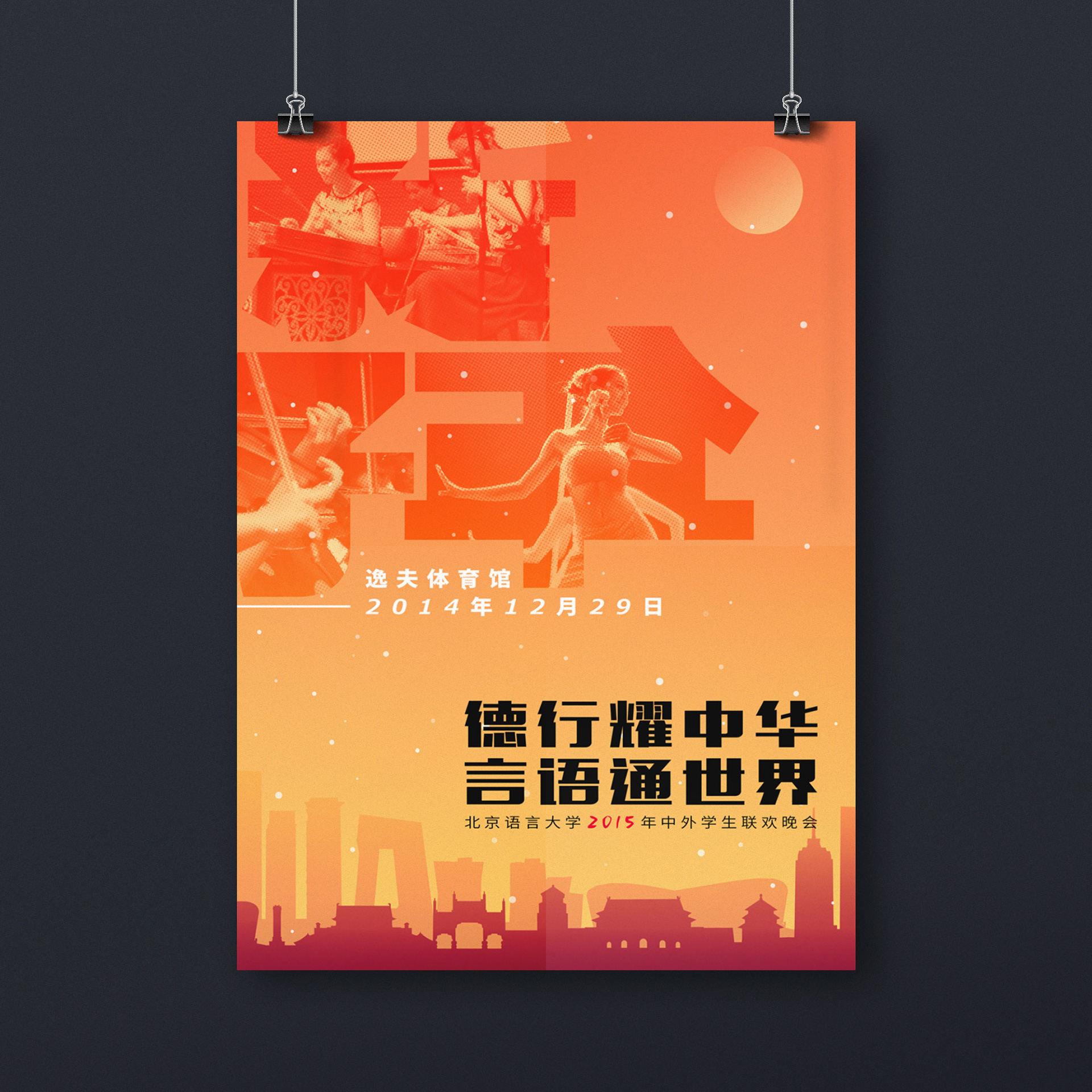 Thank you for making this far. Here is one more thing for you — some Chinese paintings I drew at about 8 to 10 years old.